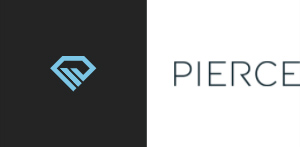 Uppdrag: Projektledare
I samband med uppgradering av nuvarande centrala systemlösning har CloneMe agerat som ansvarig projektledare med uppdrag att koordinera och säkerställa att samtliga involverade parter gör sin del i projektet. Arbetet har skett i ett intensivt tempo med flertalet involverade parter.
Om Pierce Group
"We are Riders in E-commerce
We are a leading European e-commerce company selling motorcycle and snowmobile gear, parts, accessories and streetwear to passionate customers through our online stores 24MX, XLMOTO, and Sledstore.
We offer an extensive assortment of strong, well-known external brands and popular private brands at competitive prices for all types of riders, beginners to experienced whether they prefer riding offroad, onroad, or on snow.
Thanks to a well-invested technology and operational set-up, our customers benefit from a best-in-class site experience, customer service in local language, reliable deliveries and easy returns.
With many in our staff being riders themselves we share the passion for the sport, as well as the joy of riding, with our customers. This passion and deep understanding for our customers everyday needs helps us bring customers what is most important for them to enjoy their rides.
Headquartered in Stockholm, Pierce has a local online presence in 16 European markets and a highly diverse talent base of over 400 employees across 5 offices in Sweden, Spain, and Poland.
Pierce has grown rapidly since the start 2008 to reach SEK 1.5 billion of revenues in 2020 and a base of over 1,100,000 active customers across Europe."